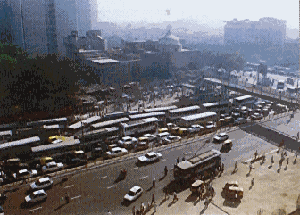 According to the High Powered Expert Committee (HPEC) appointed by the Ministry of Urban Development, which gave its recommendations to the Government in the year 2011, there is a requirement of investment in urban infrastructure to the tune of ₹ 39 Billion (₹ 39.2 lakh crore at 2009-2010 prices) over the next 20 years
As per estimates of the HPEC, as the backlog in urban roads is very large, 44 per cent of this investment requires to be for urban roads, while water, sewerage, solid waste management , storm water drains , streetlights would require another 20 per cent of investment, while 14 per cent investment would be required for transport and traffic related infrastructure. Among others, urban renewal including redevelopment of slums would require 10.5 per cent of investment and capacity building for better urban governance 2.5 per cent of investment.
Considering the huge estimated requirement of investment, sums of these magnitudes can not be located only from within the budgetary resources of Central, State and Local Governments. A compulsion has, therefore, arisen to access financial resources from the market, and induce the private sector to participate in urban development programmes as a policy.
At present the exercise for formulating the Twelfth Five Year Plan (2012-2017) is under way.